2014 Skate St Moritz
The announcement for the 2014 Skate St. Moritz competition (Sept. 12 - 14) is now available. You can download the announcement here.
New: A solo free dance event for Juvenile through Senior levels has been added. Find the details by clicking here.
New: A Pro-Am Free dance event has been added. Find the details by clicking here.
The Entryeeze competition homepage can be accessed by clicking here.
Volunteer opportunities are now available! We need your help to make Skate St. Moritz a success. Please volunteer using our easy Sign Up Genius volunteer page by clicking on the button below. Areas that need volunteers include, Set up and Break down, Registration/Check-In, Ice Monitors, Runners, Judges' Hospitality, and Coaches/Volunteers Hospitality. Please sign up for a shift (or multiple shifts). Thank you!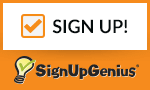 Kristi Yamaguchi's Golden Moments Discount
Kristi Yamaguchi and Brian Boitano's Golden Moment is coming to SAP Center at San Jose on November 2! This extraordinary show will bring together skating legends and future stars, performances by Meryl Davis and Charlie White, Evan Lysacek, Ekaterina Gordeeva, Dorothy Hamill, Tanith Belbin and Ben Agosto, Nancy Kerrigan, Jeremy Abbott and Polina Edmunds! More skaters to be announced soon! *Skaters subject to change.
Golden Moment is a benefit figure skating show organized to help raise funds for Kristi's commitment towards early childhood literacy. Please visit www.alwaysdream.org for more info.
St Moritz members can get a discount on presale tickets and save on ticket surcharges. The discounted rates are:
$125, regular ticket price is $150
$80, regular ticket price is $100
$40, regular ticket price is $50
Click here to purchase your tickets and use the promo code MORITZ. The offer expires Spetember 14th or while supplies last.
Help support this worthy cause and experience a great night of figure skating!
Membership renewals due now!
Please click here to read about some upcoming events as we plan for the new skating season and celebrate all that has been accomplished over the past year.
If you have not renewed yet for this year your membership has expired. If you want to compete or test you need to renew your membership. Coach members should have completed Club membership, and PSA and US Figure Skating requirements by July 1. Click here to go to the online membership site. Paper forms are also available here.
Upcoming Competitions
The updated CCIA calendar can be found here.
Summer Off-Ice Classes
The summer St Moritz sponsored off-ice classes have started but you can join at anytime. Details below:
Off-Ice Jump Class with Lynn Smith
9-week class, Tuesdays June 10 - August 9 (no class 7/1 and 7/8)
10:30 am - 11:00 am (1/2 hour class)
$81 Members/$99 Non-members
Drop-in $12 Members / $14 Non-members
Pre-requisite: Axel Jump
Off-Ice Stretch Class with Shawn Shubert
9-week class, Mondays June 2 - August 4 (no class 6/30)
Two options are available:
5:45 pm - 6:45 pm (1 hour class)
$99 Members/$117 Non-members
Drop-in $15 Members / $17 (Non-members)
6:15 pm - 6:45 pm (1/2 hour class)
$49.50 Members/$58.50 Non-members
Drop-in $7.50 Members / $8.50 Non-members
Always check with your coach before signing up
All classes are held in ballet room at OIC.
Make checks payable to St Moritz ISC
No refunds or credits
Register and payment to Rosemarie Pica just before class
Questions: Contact
2013 - 2014 Honor Roll
The Honor Roll for the 2013 - 2014 membership season has been updated and is now available here. We have included our graduating high school seniors, Class of 2014. If you are not on the list it is because we could not confirm your information in time. Please contact Lisa Erle if you need to be added to our list.
Congratulations to Laurie Lind
Congratulations to member Laurie Lind who received her National Dance Judge Appointment at the recent USFS Governing Council. You can read about that and other happenings at the meeting by reviewing the blog created by the club's delegates which can be found here. Details of the meeting can be found here.
Feature on Synchronized Skating
Congratulations to all of the St. Moritz Ice Skating Club skaters competing at the 2013 Synchronized National Championships in Michigan! In honor of Synchro Nationals our featured skater article is written by Devin Wang. Devin started skating with the Silver Stars in Dublin and is now competing with the Haydenettes at the Senior level nationally and internationally. Check out her article by clicking here. Thank you for your story Devin!
Here are the synchronized skating opportunities you can become a part of:
Silver Stars
Silver Stars' Open Juvenile team just earned the Silver Medal at the Pacific Coast Synchronized Skating Sectionals on January 25th 2013! Silver Stars is for skaters 7-17 years old who have passed the Freestyle 4 or higher group classes at Dublin. They just started Spring Training, so now is the perfect time for skaters to come see if synchro is for them! Practices are on Thursday evenings, and they should contact for more information.
Cold Fusion- Adult Master Team
Cold Fusion earned the pewter medal at the 2013 Pacific Coast Synchronized Skating Sectional Championships! USFSA criteria is a minimum age of 25 to compete. Skaters should be tested on moves in the field through Adult Bronze. Individuals can join, work on their skills and take their test while practicing for competition. Coaches are Alyn Libman and Laurie Mellema-Haun and practices are Saturday mornings, starting at 6:30am at the Oakland Ice Center. Contact or
Please click here to see pictures of our teams.
Donate to St Moritz
Did you know that St Moritz is now a 501(c)3 tax exempt organization? This means that any donations you make to the club are tax deductible to you. We have updated our donation page to explain the various giving opportunities that are available. We also now accept donations via Google checkout so you can give using your credit card. Thanks for helping your club and your fellow members.